Step 1: Let the solar pool ionizer (sun shock pool purifier) simply floats in the pool, make sure it under the sunlight.
Step 2: The solar panel converts sunlight into low voltage harmless electricity. The electrical current energies the anode releases mineral Cu ions into the water. Also the LED lights up.
Step 3: The Ionized water could inhibit the growth of microorganism and algae in pool. The solar pool ionizer also collects undesirable minerals such as calcium and iron. It has the effect of softening your water.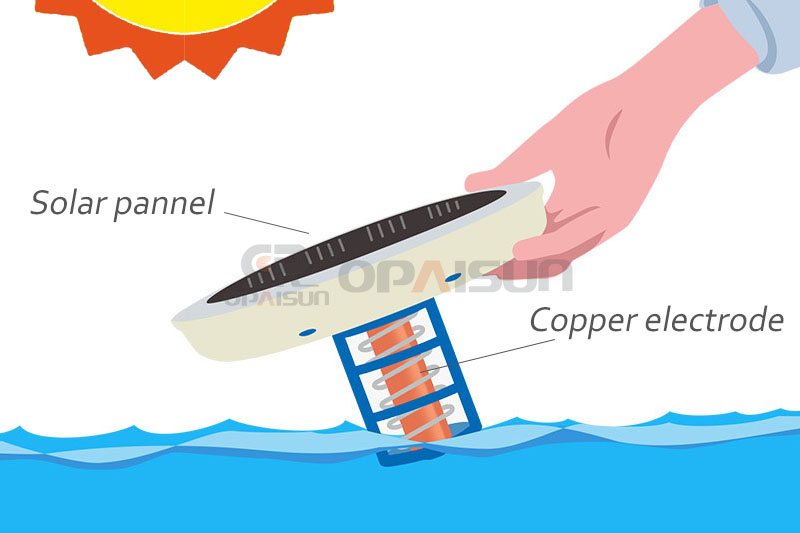 While the solar pool ionizer purifier is floating on the water, the solar panel converts sunlight into electricity. This completely harmless low-voltage electrical current powers a Silver-Copper mineral alloy electrode below the waterline. This causes the release of mineral ions into the surrounding water that easily spread throughout the pool. Once the water has reached an optimal level of ionization, it will efficiently prevent the growth of microorganisms without the need to use chemical agents.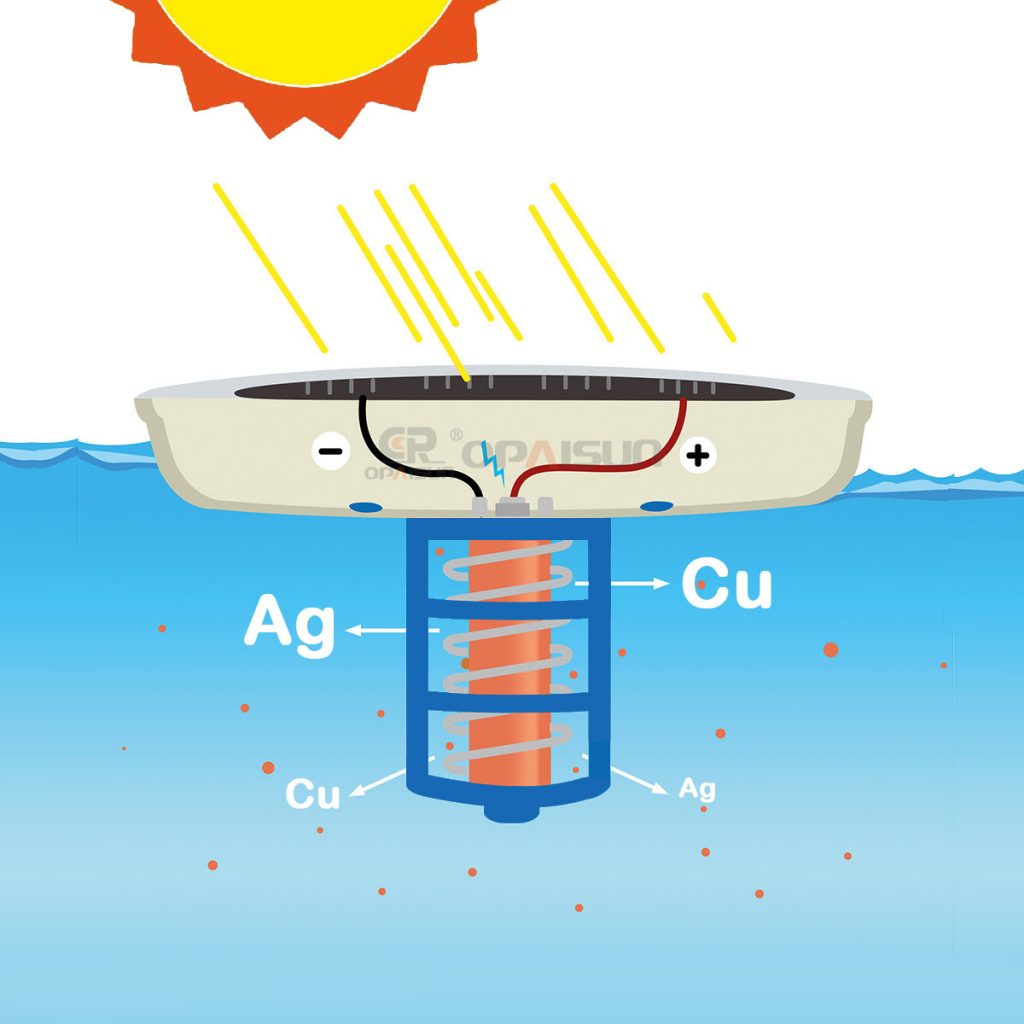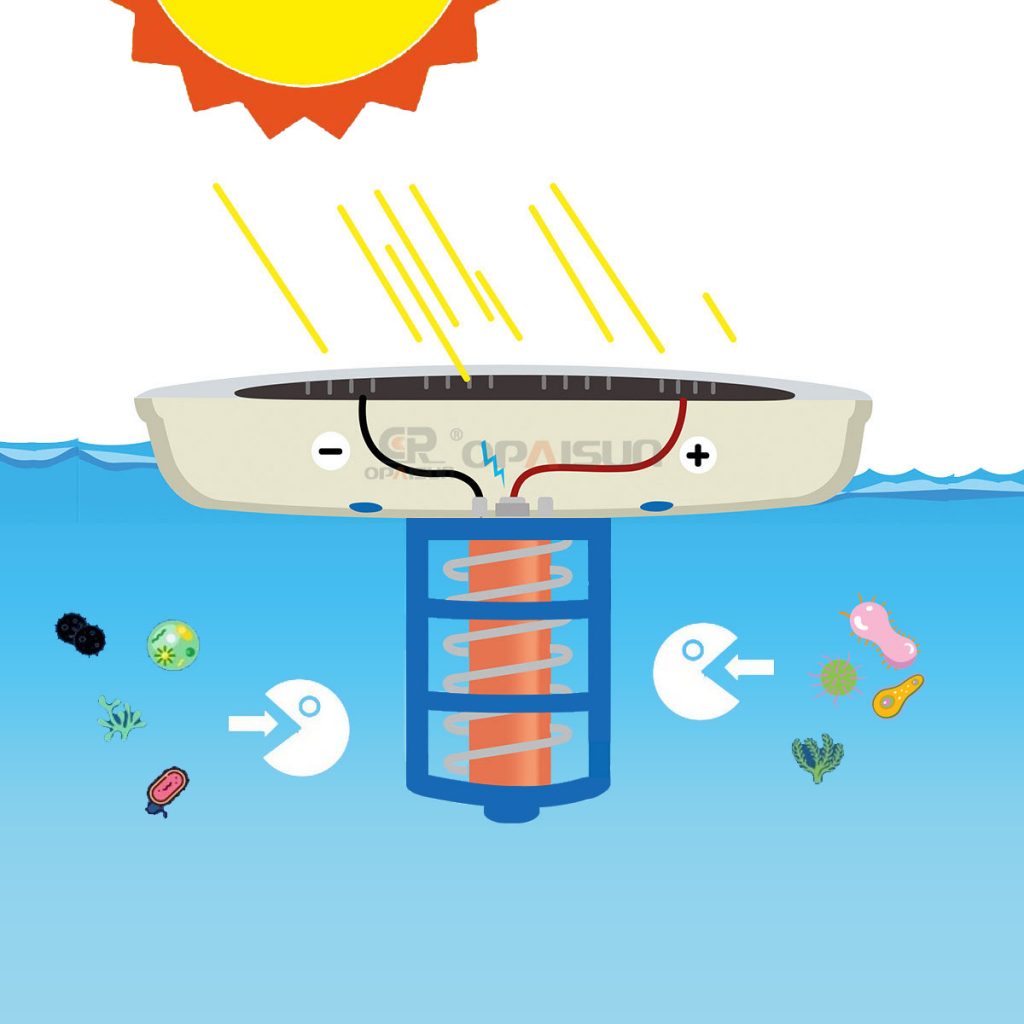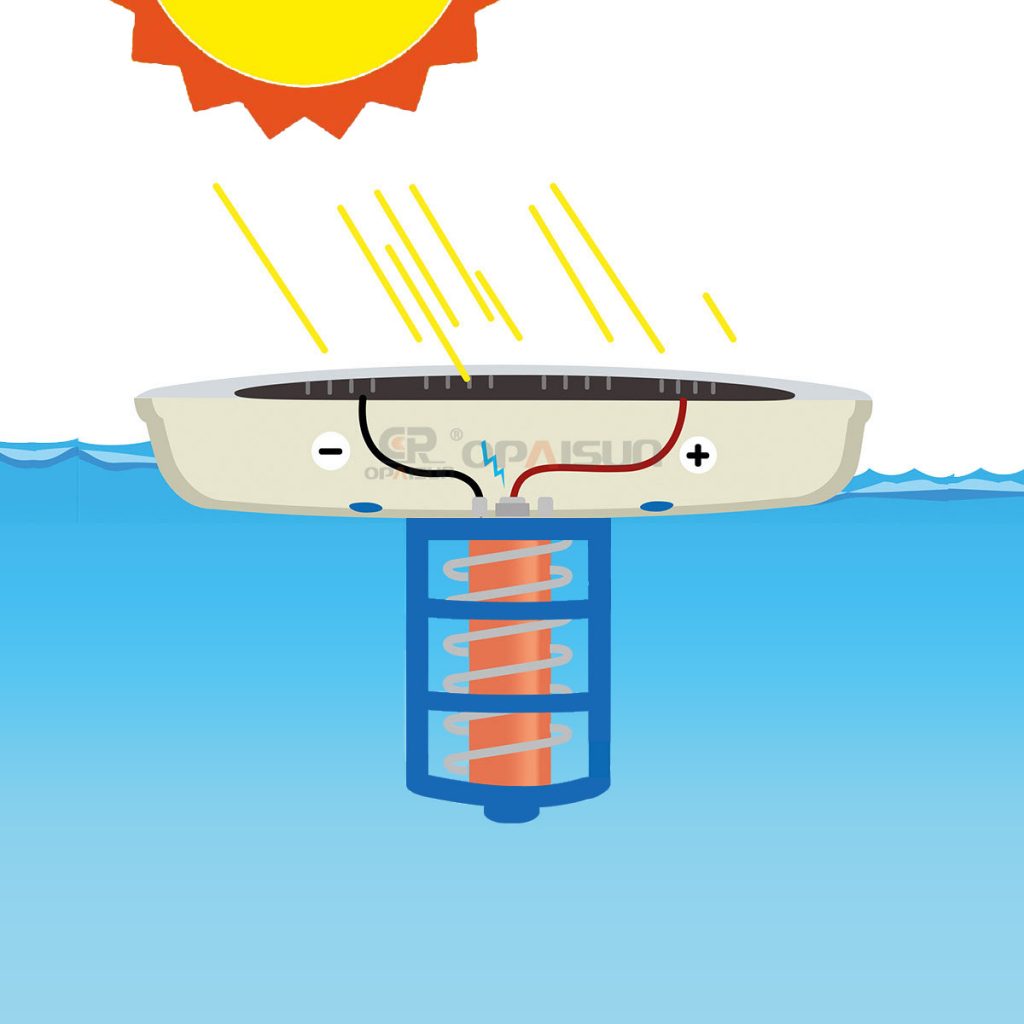 Some contaminants in your pool, such as dust, suntan lotion, body fluids, etc., are not affected by minerals. A build-up of these substances tends to cloud the water and therefore requires a minimal amount of chlorine to dissolve them and keep the water crystal clear. You can reduce the chlorine level by up to 85% with respect to the usual amount used, also providing you with significant financial savings in maintenance costs.